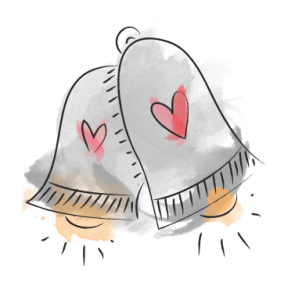 Let Us Make Your
Dreams Come True
COMBINED CUISINES MULTICULTURAL WEDDING MENU
(sample wedding menu)
CEREMONY BEVERAGES
Pitchers of iced water with cucumbers
PASSED WARM & COOL BITES
Pastrami & Rye
Risotto Cake and BBQ Duck Confit
Crispy Wonton
Macaroni and Cheese Scoops
Apricot Brie Tote
BBQ Duck Handroll
Spring Roll
Potato Knish
Potato Hotcake
PLATED DINNER
Accompanied with a Fresh Bakery Bread Basket
Course 1
Organic Baby Greens
Course 2
Chinese Inspired BBQ Chicken Supreme
Vegetable & Tofu Stir Fry (Vegetarian)
Course 3
Miniature Molten
Lemon Delice
LATE NIGHT SAVORYSELECTIONS
Poutine Bar
Snack Shack Mini tasty snack treats served up in custom logo containers:
Mini Beef Cheese Burgers
Oh So Cheesey! Grilled Sandwiches
FABULOUS COUNTRY WEDDING MENU
(sample wedding menu)
HORS D'OEUVRES
Potato Hotcake
Chevre Globe
Maritime Knuckle Sandwich
Potato Gnocchi
Baja Fish Taco
Macaroni and Cheese Scoops
Manchego Cheese Envelopes
FAMILY STYLE DINNER
Baskets of Breads, Rolls & Flatbread
Accompanied by butter, hummus & Black Olive Tapenade
First Course
Frissee & Boston Salad
Chilled Cucumber & Dill Salad
Tomato Tart Tatin
Second Course
Leg of Lamb (sliced thicker & cooked medium rare)
Cornish Hen
Spicy Veal Sausage
Served with:
Corn, Okra & Tomato Stew
Herbed Pearl Couscous
Green & White Asparagus
Third Course
Miniature Gourmet Cookies
DESSERT TABLE
Crepe Station
Coffee & Tea
STYLISH DOWNTOWN FALL WEDDING MENU
(sample wedding menu)
PASSED COOL AND WARM BITES
Southern Fry
Coastal Crab Cake
Scallop Nest
Apricot Brie Tote
Chinese Fire Cracker
Potato Hotcake
Tine of Lamb
Oyster and Caesar Station
PLATED DINNER MENU
Appetizer
Cup 'O Soup & Arugula Peach Green Salad
Choice of 3 Entrées
Roasted Grain-Fed Rosemary Beef Tenderloin
Herb Moroccan Char
Beet, Mushroom and Asparagus Risotto
Dessert
Miniature Molten
House Made Apple Crumble
Chocolate Maki Mouthfuls
The perfect match with our sweet shot parfaits!
Ochaya
Mintto
Okami
Orugasumu
Oyatsu
Parlour Ice Cream
Grilled Cheese Bar
Duck, Pear and Brie flavored
Bulgolgi Chicken Melt flavored
Retro crisp tater tots
No two weddings are the same. Schedule a free* tasting now.
(*with every confirmed booking)